Rocklin Ranch Veterinary Hospital's Blog
Essential Tips for Camping and Hiking with Your Dog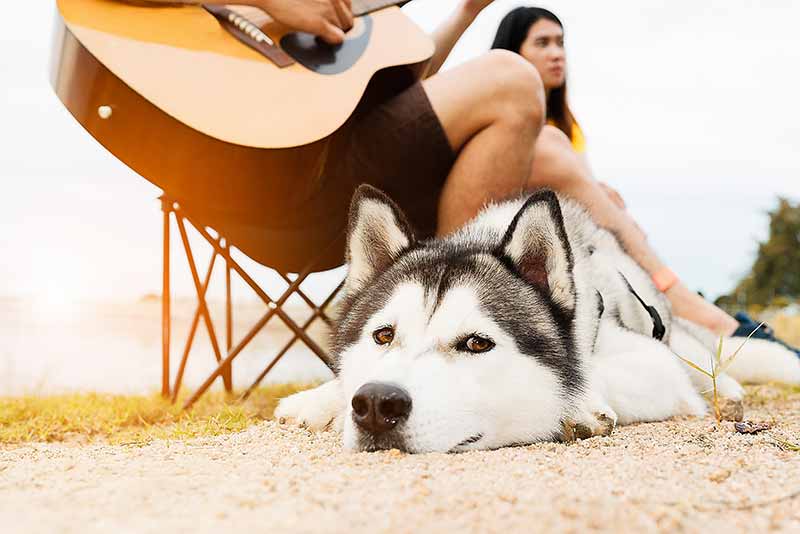 If you're planning a great escape with your best fur friend, you're in luck! Summer in our area brings ample opportunities to hike and camp. However, when it comes to your pet, you can never be too careful. Camping or hiking with your dog means taking extra precautions to protect their health and safety. Let's take a moment to review some of the finer points of enjoying the great outdoors with your canine companion.
10 Tips for an Amazing Experience Camping and Hiking with Your Dog
Outdoor bed

– Your pet needs to stay warm, dry, and comfortable when outdoors. Instead of trashing your indoor dog bed, bring along an old one or one that's easy to clean. Don't forget the extra towels for clean-up!



Quality tie-out, stake, and a sturdy leash and collar

– A tie-out is a must for most campgrounds, and it can help protect your pet from certain risks, such as chasing after wildlife or encountering other pets who may be out. This also allows you to set up your campsite without worrying about your pup. A quality leash and collar are also needed and should be used when hiking. Check your dog's ID tags to ensure they're up to date.

A pack for your pup

– A small backpack, like the

Outward Hound DayPak

, is a great option for a pup who's on the go! There's room for your pet's hiking needs, such as a water and bowl, and snacks to keep their energy going (a must for your intrepid outdoor fur friend!).

Portable food and water bowl

– Collapsible bowls, like

Popware

, are a good solution to a container that won't break when outdoors or hiking through rough terrain. Remember, hydration is of absolute importance!

Doggie sleeping bag

– What's not to love about your dog having their very own

sleeping bag

? And during those chilly nights in the mountains, it can be a bit of added warmth for both of you – especially if you're in a tent.

Poo bags

– This goes without saying, but being a good doggie parent means doing your part to stop the spread of parasites and illnesses by picking up your pet's waste.

Portable platypus-type water bottle

– Whether you reuse a durable plastic water bottle or invest in a platypus-style bag for hydration, fresh water is a must while outdoors with your dog. Protect against heat-related illnesses and parasites by bringing plenty of fresh water for your pal.

Rain gear

– Whether you're in the mountains or by a lake, rain can happen at any time. Keep your pet warm and dry with a poncho or raincoat that's both waterproof and breathable.

Pet first aid kit

– A first aid kit is important to the health of everyone, two and four-legged alike. You can purchase a ready-made kit or put one together yourself.

Grooming needs

– Being outdoors with your dog typically means they're going to get dirty. Bring along grooming supplies for washing them off and brushing, which is essential to keep debris from matting the fur. Be especially wary of burrs and foxtails, which can cause serious injury if not removed.
With these tips, we hope you get the most out of your outdoor experience camping and hiking with your dog. We encourage you to contact us with any questions or to schedule an appointment before you head out.  
Happy, waggy trails!