Rocklin Ranch Veterinary Hospital's Blog
Finding The Perfect Pet Friendly Hotel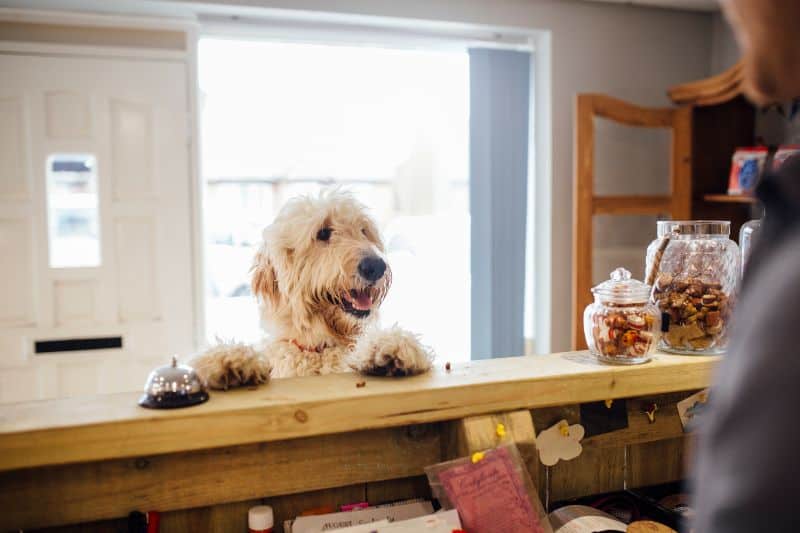 Traveling with a dog or cat can certainly be challenging, but for many pet owners, leaving home without Fido or Fluffy in tow is unthinkable.
Fortunately, the hotel industry has sat up and taken notice of the rise in travelers with pets, and many now advertise themselves as "pet friendly".
But what does this term mean, exactly, and how can you find a pet friendly hotel that's right for your and your furry loved ones expectations?
Pet Friendly Hotel….
As nice as it sounds, not all pet friendly hotels are created equal. Consider the following as you search for a hotel to meet your needs:
Reasonable fees – It's normal for fees to be imposed on travelers with pets, but a truly pet friendly hotel won't charge an outlandish "cleaning fee" or "daily fee". Research the fees for a variety of hotels to get an idea of what's considered average. Many hotels will hold a security deposit and then either refund it or not charge your card upon checkout.
Minimal restrictions – Certain rules, such as picking up after your pet and keeping them on a leash while outside of the room just make sense. You may come across hotels with more stringent conditions like insisting that you pay for their pet sitting service rather than leave your pet alone in the room.
Room locations – Your room should not be located in a different section or building from the other guests, nor should it be substandard.
Cat (and more) friendly – Pet friendly doesn't mean just dogs! Pet owners travel with all types of pets, and a pet friendly hotel should welcome just about any species. Breed restrictions are becoming more common, too.
Keep An Eye on Petiquette
Even if you find a pet friendly hotel that caters to your every need, it doesn't mean your pet can do whatever they want once you arrive. Rude pets and owners can affect policies at even the most accommodating hotels, so keep the following in mind:
Do your best to keep the place reasonably clean and undamaged. Puppies and known chewers should be supervised at all times and crated when you can't watch them (such as while you're sleeping).
Try to plan outings where you can bring your dog, especially if they have a tendency to bark when left alone.
Bring your pet's bedding, and an old sheet or blanket to cover the bed and furniture in case your pet decides to sleep there.
We mentioned this earlier, but it bears repeating: always pick up after your pet!
Don't forget to schedule a wellness exam with your Rocklin Ranch Veterinary Hospital veterinarian prior to your trip! We will make sure your little guy or gal is healthy enough for travel, and up to date on important vaccines and parasite preventives.