Rocklin Ranch Veterinary Hospital's Blog
Heated Pet Bed Safety Tips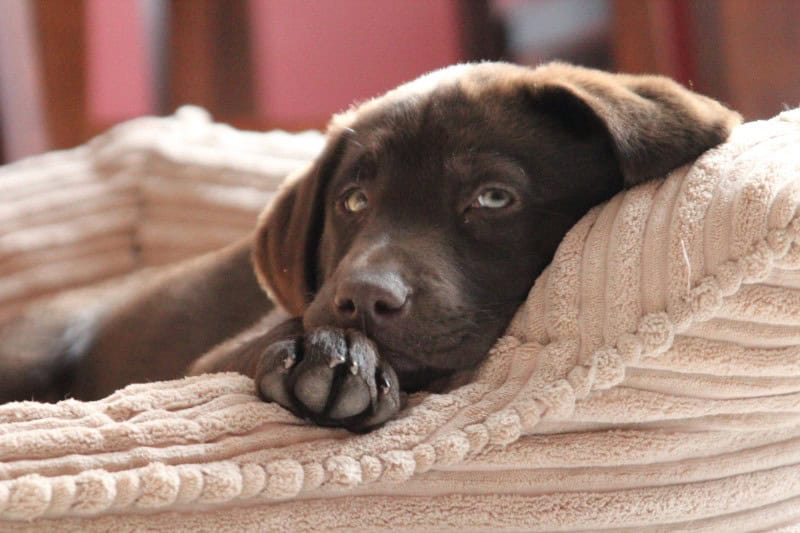 When the weather outside is frightful, most everyone is tempted to snuggle up in the warmth of our homes. Pets are no different, and there may be no sight so sweet as a beloved pet curled up in a toasty place while the wind howls all around.

Indoor and outdoor pets alike can enjoy a little extra warmth, but if you choose to provide a warm spot for them to hunker down it is very important to ensure that there are no hazards. Rocklin Ranch Veterinary Hospital knows that a cozy cuddle spot is just the thing this winter, especially when you keep these heated pet bed safety tips in mind.
To Heat or Not to Heat?
Unlike us, our pets are wearing a fluffy insulated coat at all times. They are made to tolerate changes in temperatures. Some seem prefer to be outdoors when the rest of us are making our way inside and remain active even in the winter. So are heated pet beds really necessary?

The answer isn't straightforward, but there are some situations where a heated bed might work well. These include:

Elderly pets who may have less insulation
Very thin animals
Pets with short or no hair
Animals who spend most of their time in areas that are not temperature controlled
All products that produce heat should be used under supervision. Keep in mind that elderly pets or those who are weak or otherwise sick may have trouble getting up and moving if they become too warm.
Heated Pet Bed Safety Tips
There are many things to consider when it comes to a heated bed. The first decision you must make is if you prefer a bed that plugs in or not. A corded bed will never run out of batteries, but you need to take steps to be sure that the cord is chew-resistant and weather resistant if it will be outdoors.

If your heated pet bed will be outside, be sure that there is a stable, dry surface for it to rest on. Do not put your pet's new bed in a combustible environment such as straw bedding.

Be sure to read the safety instructions for the beds you are considering. Take into account which parts are washable, whether additional covers or inserts can be added, and if you are able to use an extension cord. Also pay attention to whether the bed has a thermostat that will shut off if the bed exceeds an ideal temperature.

Heated pet bed safety is important when selected a warm place for your pet to weather the winter. With a little research, you are sure to find a great option for your four-legged friend. If you run into any trouble or have questions about whether a heated bed is right for your pet, don't hesitate to give us a call.