Rocklin Ranch Veterinary Hospital's Blog
Keep Your Dog Safe at the Beach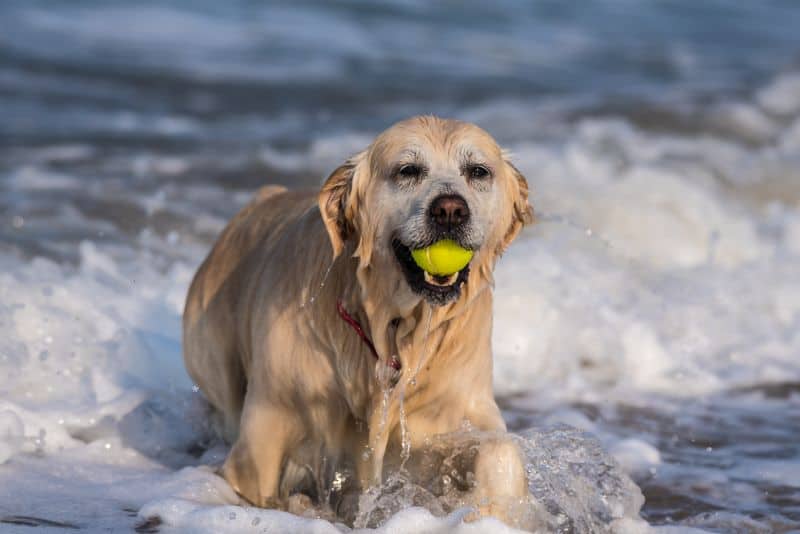 Who doesn't love a trip to the coast? It's a wonderful way for us to escape the summer heat or winter blahs and is, of course, best shared with our furry four-legged family members. But, are there specific things to know to keep your dog safe at the beach?
Rocklin Ranch Veterinary Hospital is your partner in pet health and safety, so join us as we explore this question.
How to Keep Your Dog Safe at the Beach
There are some things to know to ensure a day at the beach doesn't end in disaster. Here are our top tips.
Not all dogs are swimmers — Some dogs aren't interested in swimming or don't swim naturally, or are not anatomically "set-up" for swimming (such as Basset Hounds and Corgis). Don't assume your dog will take to the water, and try swimming in shallow water before a big beach trip. Never force your dog into the water.
Drinking salt water is a bad idea — Drinking salt water can be hazardous to your dog's health. Aside from bacteria that can cause infectious disease, the salt content can disturb your dog's electrolyte balance and speed dehydration. Always provide fresh, clean drinking water and discourage your dog from drinking from the ocean.
Observe the conditions — Ocean conditions change rapidly. It's important to pay attention to currents, tides, underwater hazards, and weather. You should also watch carefully so that your dog doesn't disturb wildlife or get injured by shells, coral, or jellyfish.
Be aware of your dog's fitness level — Some dogs will go forever when chasing a ball, to the point of exhaustion. A tired dog is at a greater risk for drowning, so be sure you quit while you're ahead.
Start slow — Even fit dogs need to warm up. Start your day at the beach slowly and build up to more ball play or swimming as your dog's muscles and joints warm up.
Invest in a life vest — Waves, currents, and tides make for more strenuous swimming than in other places. Life vests made for dogs come in all sizes. Look for one that fastens at three places and has a handle on the back, so you can lift your dog out of the water if need be.
Head for cover — Remember not to overdo it! Summer sun is hot, and heat stress is a common reality for many dogs, even at the beach. Find a shady place to cool off and rest as frequently as you can. Consider an inexpensive beach tent as a comfortable place to relax.
Towel off — When done playing, it's time to rinse off salt water, debris, and sand. Be sure to dry her thoroughly, paying special attention to her ears and feet. You can also use this time to inspect her for any cuts, abrasions, or soreness, and seek veterinary care if needed.
Do you have additional tips for a trip to the beach? Post on our Facebook page if you have tips to keep your dog safe at the beach.
If you have any questions or concerns, please give us a call.