Rocklin Ranch Veterinary Hospital's Blog
Putting Your Best Paw Forward: Kitten Care Basics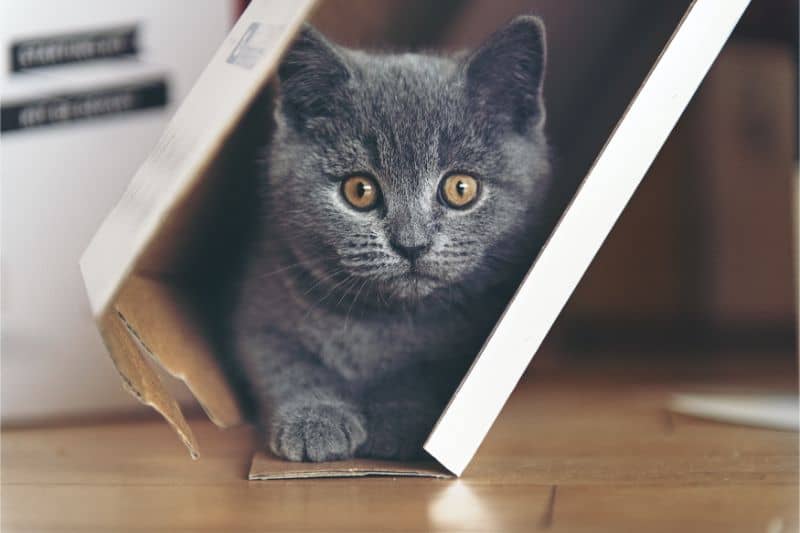 Bringing home a new furry baby can be one of the most exciting things to happen to your family, and of course you want to make sure that you get off to a purr-fect start. The staff at Rocklin Ranch Veterinary Hospital is your resource for the best kitten care practices!
Prepping for a Good Start
Being prepared for something is often half the battle when it comes to success.

Thankfully, kittens don't need much in the way of material goods. Accessible food and water bowls, litter boxes and litter, a few toys, and basic grooming supplies such as nail trimmers and a brush are a must. Call us if you need help selecting a quality kitten food for your new little one. A secure carrier for safe transport and a well-fitted break-away collar are also important.

You will also need to spend a little time prepping your home. Kittens are known for their curious and mischievous ways, and making sure that your home is safe and enriching it an important part of good kitten care.

Before bringing your new kitten home:

Get down on your pet's level and remove/secure hazards such as electrical cords, blind cords, wax warmers, and cleaning supplies
Set up litter boxes on each level your kitten has access to (you may need to use a shallow pan at first so your small kitten can get in and out without assistance)
Provide a quiet, safe rest area away from litter boxes
Supply appropriate scratching surfaces for your kitten  
Use pheromones such as Feliway to ease your pet's introduction to your home
Create a safe place for other pets to retreat to away from the new kitten
Kitten Care Basics
When you bring your kitten home, a slow and safe introduction into their new environment is essential. It is best to keep your new pet confined to a smaller area such as a bedroom at first. This allows other pets in the home to slowly acknowledge that the kitten is welcome and allows your new kitten to slowly acclimate to the home.

Be sure to supervise all interactions between pets at first until you are sure that your pets get along. Kittens may be fierce, but they are also small and fragile.

Once your kitten is home, show her where important things like food, water, and the litter box are. Also consider leaving the carrier out so that she gets used to going in and out and is not scared when you bring it out for a trip to see us.

Make it a point to provide your kitten with both mental and physical exercise daily. Furry mouse toys, laser pointers, and lure toys are great, but be sure to supervise and string or rope items as many kittens like to ingest them putting them at risk of a foreign body obstruction.

Stimulation such as a window bird feeder or videos designed for cats can also be a lot of fun.

Healthy Kitten Basics
Visiting us is also an important part of kitten care. Be sure to make an appointment to see us right away for a kitten wellness exam so that we can get to know your kitten and help ensure that you are off to a great start.

Kittens require a series of vaccinations through about four months of age. Spaying or neutering around five months of age is also important as well as a good parasite prevention plan. When you come to visit we can also help address behavioral and training concerns .

Don't forget us as your partners in good kitten care! We are here to help and want the best for you and your pets. Please never hesitate to ask us for guidance when it comes to pet care.