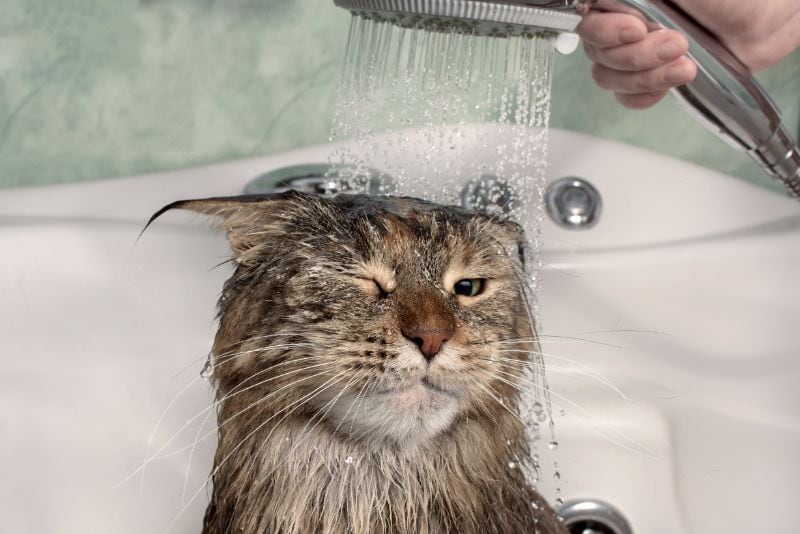 Most cats are averse to water. It's kind of a thing with them, and avoiding baths is something most kitties will do at all costs. Cats and their opposition to water is the thing of memes and comedies. Cats, after a bath or falling into water, don't exactly look their happiest. But what is it about the splashy stuff do cats dislike? And, why do some odd cats enjoy water?

It seems like a good mystery to investigate. The team at Rocklin Ranch Veterinary Hospital is here to take on this case of why cats hate water.

The Reasons Why Cats Hate Water
Unlike most dogs, who like to splash around in a creek or body of water, you'll likely never see a cat out there doggie-paddling. To get to the bottom of this, let's take a look at cat's wild processors for some clues.

Have you seen images of big cats, like lions and cheetahs? Chances are, you have seen them splashing around and cooling off in a body of water. Big cats who have evolved and adapted to warmer regions of the world, such as the African Lion, Leopards, and Ocelots are actually really good swimmers, and tend to enjoy it. Staying cool and expanding their hunting territories require that they be comfortable in the water, and it seems they are.

Continue…