Rocklin Ranch Veterinary Hospital's Blog
The Bond That Never Breaks: Adopting a Pet Whose Owner Has Died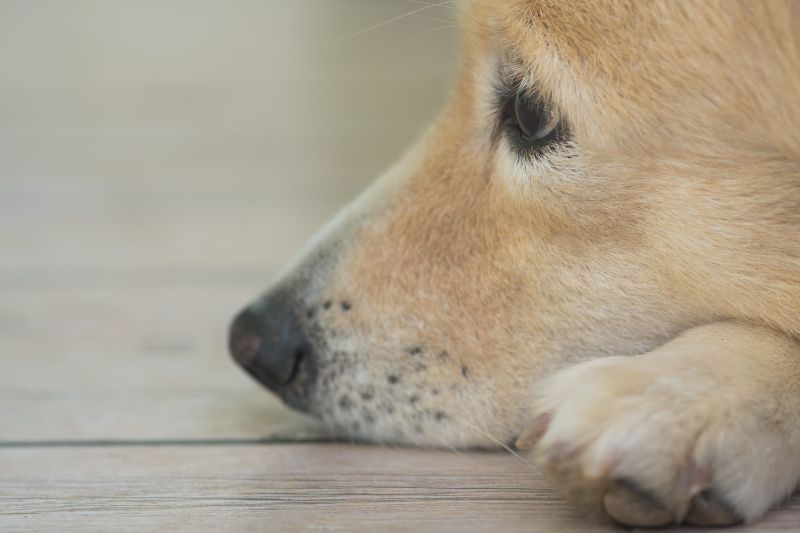 We can imagine the pain that comes when we lose our cherished pet. Some of us have experience with this, and know that the process of grieving the loss can be long and rocky. But when a pet's owner passes away, the pet also experiences feelings of loss, depression, and fear. When they are taken into a new home, whether through adoption or by the immediate family, there will be a big period of adjustment for them, as well as the new loving family.
If you are caring for a pet whose owner has died, you may wonder what you can do to ease their sadness and confusion. This is why the team at Rocklin Ranch Veterinary Hospital is here with some gentle steps and recommendations to help them adjust.
The Impact When a Pet Owner Dies
First, thank you for choosing to care for a pet whose owner has died. The likelihood of euthanasia of these sweet pets is sadly high because many of them are older or experiencing behavioral changes as a result of the loss.
An astounding 1.3 million pets enter shelters each year due to the loss of their owners. Of these, more than 50% are euthanized.
Choosing to adopt a pet who's grieving is a wonderful, meaningful decision. There are definite considerations, though, to make the transition a smooth one. When the pet loses their best friend through death, they may experience changes that are related to grief. These include:
Change in appetite, not eating as much
Lethargy
Crying, whining
Lack of grooming
Despondency
Looking for lost owner
Attempts to escape
Hiding
Depression

If your new pet is experiencing more serious symptoms, please contact us. We can set up an appointment to make sure your furry one is in good health, then determine if their depression requires additional treatment. In most cases, with patience, love, and routine, your pet will move through the transition and become more confident and settled in their wonderful home.
Helping a Pet Who Is Grieving
It's easy for most of us to empathize with grief, as we have faced our own losses in life. You naturally want to soothe your new pet's anxiety and depression by rushing to their attention with ample amounts of love and snuggles. Remember, though, that one of the key ways to help your pet adjust is by creating a safe routine that allows your pet to grow confident and secure in their home.
There will probably be behaviors your pet displays that are destructive or problematic. If they do things like chew, scratch, or have an accident in the home, ignore the behavior and redirect them to something that is positive. Rather, praise them for the good behaviors.
Other ways to help include:
Maintain a positive and calm demeanor, using a soft voice.
Allow your pet to distance a bit or find a place they like to hang out alone.Don't force the bond, but allow them to grow closer over time.
Create a safe space for them, such as a favorite room or crate, with lots of toys, puzzles, and treats, as well as a cozy bed.
Spend time with them exercising and hanging out every day for at least 30 minutes.
Stick to a routine for meal times, exercise, attention, and grooming.
Help for a Pet Whose Owner Has Died
If you have become the new guardian of a pet whose owner has died, we commend you. That is a beautiful way to help out a sweet pet companion who has experienced the pain of loss. We understand, however, that this may be a challenging time to transition your new pet into a good life with you.
If you need any help or have questions, we are more than happy to assist. Please contact our friendly team for more information or to request an appointment.