Rocklin Ranch Veterinary Hospital's Blog
The Principles of Puppy and Kitten Wellness Exams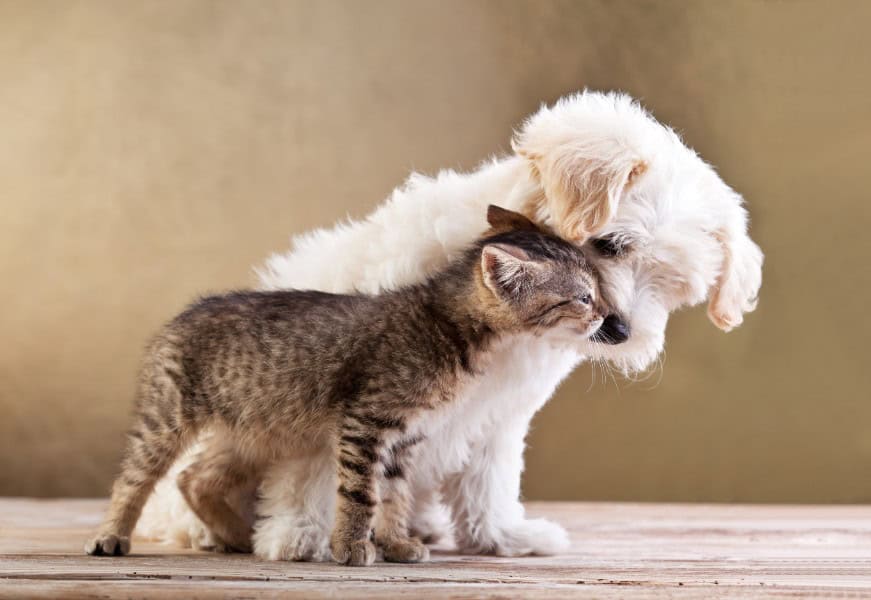 First, let us start off by saying congratulations! You've done your research, gathered the right supplies, and pet-proofed your home and yard. You're finally ready to welcome the newest four-legged addition to your family!

Without a doubt, getting a new puppy or kitten is an exciting time that marks the beginning of many fulfilling years ahead. Of course, the team at Rocklin Ranch Veterinary Hospital is here to support you every step of the way. With our puppy and kitten wellness packages, you can make sure your best friend gets started off on the right paw for a lifetime of health and happiness.
The First Visit
Your new pet should come in to see us as soon as possible. They'll receive a full physical exam, and this will help familiarize them with our hospital and staff from an early age.

Their first visits will include:

Vaccinations (individual consultations ensure each pet receives only the vaccines that are appropriate for their lifestyle)
Parasite screenings
Spaying/neutering
Discussions about housetraining, behavioral training, and socialization
Puppy and Kitten Wellness Programs
The first 6 months are a critical period of development for puppies and kittens. Younger animals have weaker immune systems and are more susceptible to infection from contagious diseases and parasites. Without proper protection, diseases such as parvo and distemper can quickly kill a young pet and can easily spread throughout the community. For this reason, puppies and kittens need to be seen by their veterinarian more frequently during the first few months of life.

Our puppy and kitten wellness programs are designed to take the guesswork out of caring for your pet during this critical stage of life. Both puppies and kittens require a series of vaccinations roughly 3-4 weeks apart between the ages of 8 and 16 weeks. With our program, your new pet will receive a checkup and vaccines at 8, 12, and 16 weeks of age.

What to Expect
Your veterinarian will perform a physical exam during each visit and administer your pet's vaccinations. This is also your opportunity to discuss any questions or concerns you might have about caring for your new pet.

We're thrilled that you've chosen Rocklin Ranch Veterinary Hospital to look after your new companion! Please don't hesitate to contact us for any reason or to schedule an appointment. We look forward to meeting your newest family member!