Rocklin Ranch Veterinary Hospital's Blog
What Are Pet Dental Chews, and Are They Worth All the Hype?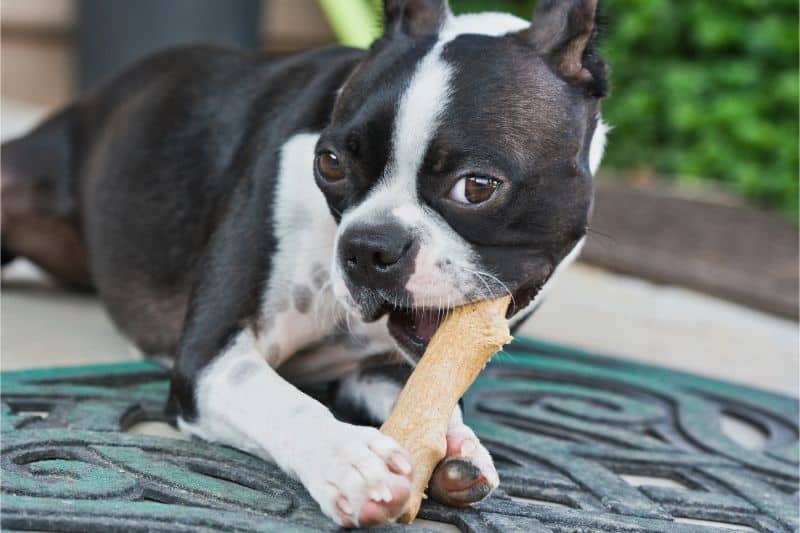 Taking care of your pet's teeth is one of the most important tasks, but it's not always the easiest. Whether it's pet resistance or financial barriers, there might always be certain obstacles in the way.

Luckily, there are other ways to help prevent periodontal disease, such as certain readily available products that aim to promote dental health. Pet dental chews, for instance, may be all the rage, but are they truly effective?
We Care About Teeth
The accumulation of plaque and tartar can cause gum inflammation and unnecessary pain. Oral bacteria can lead to infection and periodontal disease (not to mention various other systemic illnesses). A significant amount of pet food products boast positive effects on dental health, but it's important to understand the allure of teeth and gum-cleaning treats.
Gimme!
Any pet owner can attest to the fact that it's much easier to offer pet dental chews instead of pleading to brush their pet's teeth. The fact that pets are always up for something new and potentially delicious to taste makes this alternative enticing, but are pet dental chews truly better than brushing?
Some Are Worth It
The bottom line is that many pet dental chews can help reduce the buildup of plaque and tartar, but there is no substitute for regular pet dental care. Weekly (or daily) brushing goes a long way toward optimal health, and professional cleaning and digital radiographs are equally important.

Assuming that you are dedicated to this two-fold approach, pet dental chews can certainly add to the mix.
Which Ones?
Without a doubt, not all pet dental chews are alike. In fact, only products approved by the Veterinary Oral Health Council (VOHC) should be considered. Created by veterinary dental specialists, the VOHC tests, reviews, and endorses only the most effective products designed to prevent plaque and tartar. As such, we recommend only offering pet dental chews that carries the VOHC seal of approval.
A Close Eye
Unfortunately, VOHC-approved products aren't tested for safety, so close supervision is necessary of these VOHC-approved products for dogs and VOHC-approved products for cats. 

Treats that are too chewy or hard can actually crack or fracture your pet's teeth. Antlers, pig's ears, hooves, and bones may not be suitable for most pets because of their risk to tooth structure. Choose pet dental chews that are fairly soft and sink into the teeth, allowing for greater reduction of tough tartar build up.

Pet dental chews can also add unnecessary calories to your pet's diet. If your pet has weight challenges (or you want to make sure they don't put on any extra weight), please limit the amount of daily pet dental chews.
Pet Dental Chews
If you've read our previous pet dental care blogs, you know that we're really invested in keeping your pet's teeth and gums in tip-top shape. If you have any additional questions about pet dental chews, please let us know. Our veterinarians and staff members are always here for you at Rocklin Ranch Veterinary Hospital.