Rocklin Ranch Veterinary Hospital's Blog
Whoopsy Daisy! Pet-Friendly Flowers To Plant in Baskets and Pots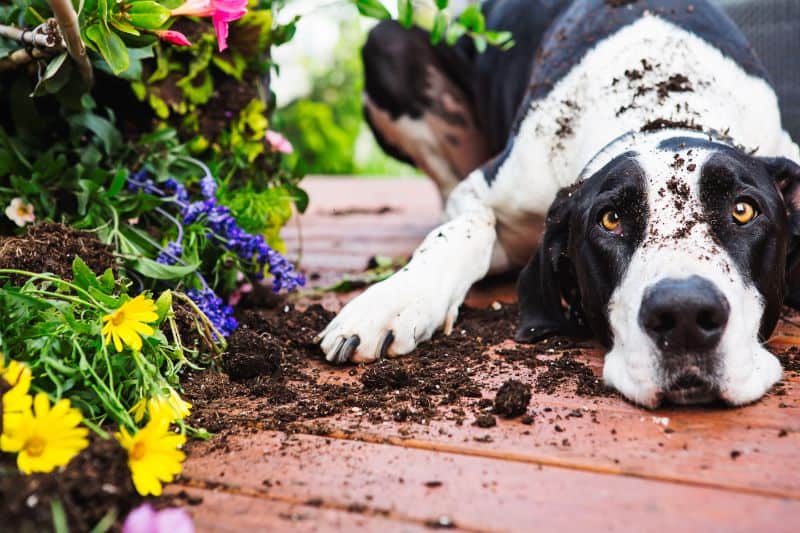 Gardening is on most people's minds right now. While always a wonderful hobby with plenty of life-sustaining impact, planting seeds and starts is now a way toward food safety and stability. Luckily, our plant hardiness zone (9b) allows for a long growing season, full of sunshine and warmth.
But beyond food, we all need pops of color to brighten the front porch, landscaping beds, and the backyard. With our guide to pet-friendly flowers, your house will not only make your neighborhood a happy place to be but will keep your pets healthy and safe.
So.Much.Sniffing.
Pets just cannot help themselves when it comes to their own yard and garden (and let's face it, your neighbor's properties, as well). They simply revel in the scents and sensations that abound in spring and summer.
As long as they're safe from accidental escape or injury, most owners encourage exploration. Check out an earlier blog about the secrets of backyard pet safety for more information.
But Then Again…
While many animals instinctively stay away from toxic plants, it's best not to tempt fate. Many pets don't even realize they're getting into something harmful until it's too late. The signs of a pet poisoning aren't always immediately obvious, making it ideal to sidestep your pet's potential for exposure.
Don't Delay
If your pet exhibits signs that they ate something toxic, such as vomiting, diarrhea, lethargy, loss of appetite, irregular heart beat, and more, please let us know. Acting quickly in a pet emergency can make all the difference.
Leave These Out
Perhaps to make room for some new pet-friendly flowers in the yard, you'll have to remove some of the ones known to be toxic to cats and/or dogs.
Please be on the lookout for any of the following types of spring flowers and either remove them or make them inaccessible in the yard:
Tulips
Crocus
Daffodils
Azalea
Oleander
Sowbread
Amaryllis
Calla lily
Tiger lily
Lily of the valley
Kalanchoes
Safety First
Don't dismay, there are loads of pet-safe plants and pet-friendly flowers to choose from. Whether looking to fill beds, pots or baskets, your friends at Rocklin Ranch Veterinary Hospital recommend any of the following:
Asters
Alstroemeria
African violets
Columbine
Hollyhock
Petunias
Hens and chicks
Jasmine
Sunflowers
Carnations
Roses
Orchids
Camellia
Marigolds
Fuchsias
Coral bells
Snapdragons
Nasturtiums
We Love Pet-Friendly Flowers
If our team can assist you with any questions about pet-friendly flowers and how to avoid toxic ones, we're always here for you at Rocklin Ranch Veterinary Hospital.