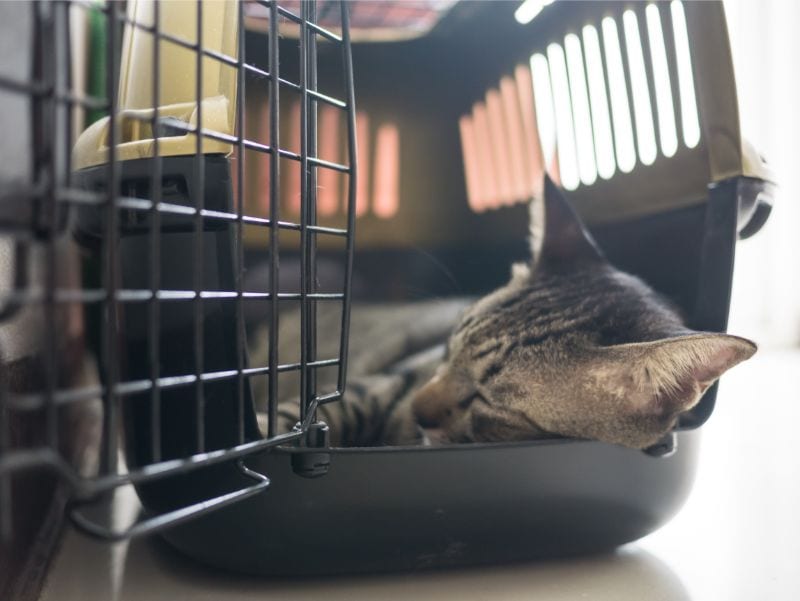 For a species that loves cardboard boxes, it's odd that cats generally loathe crates or travel kennels. Perhaps it's the feeling of being trapped, an alarming, sudden loss of control, or an earlier travel experience that was unpleasant, but cats are notoriously difficult to get inside their crates.
However, with a proper and patient approach, you can absolutely crate train your cat – and the payoff may resonate for years to come.
It's Cat-a-Logical
High numbers of cats miss out on routine wellness care and disease prevention simply because it's impossible to get them into the car.
When a cat's crate becomes a happy, relaxing place to retreat to, travel and moving are easily achieved. What's more, if you ever have to leave your home in an emergency situation, your cat can remain safe in their crate and ready to evacuate with you.
Continue…