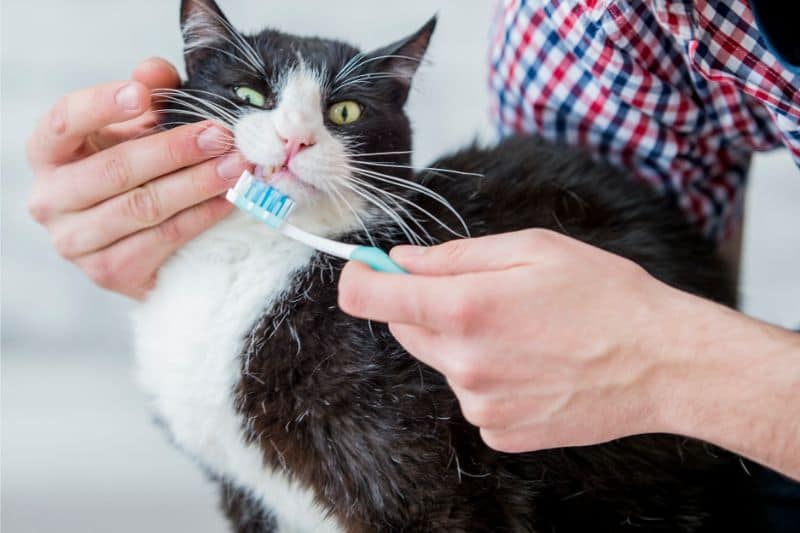 There's plenty of pet care advice out there, but when it comes to your pet's health and longevity, we think dental health is a top priority. That's because it's one of the best ways that you, as a pet owner, can give your pet a great quality of life.

By the time pets are 4 years of age, over 85% of them have some form of dental disease. And while totally preventable, dental disease in pets is also painful for them and can bring about a whole host of complications, from tooth fractures to gum disease and tooth loss.

The best plan you can make is to begin a daily regimen of brushing your pet's teeth. You heard us right. Learning how to brush your pet's teeth, and doing it on a regular basis, is one of the best ways to prevent tartar and plaque buildup on their teeth and stop gum disease in its tracks.

Are you rolling your eyes or giggling a bit? Read on to learn how easy it is to brush your pet's teeth, from Rocklin Ranch Veterinary Hospital.
Continue…