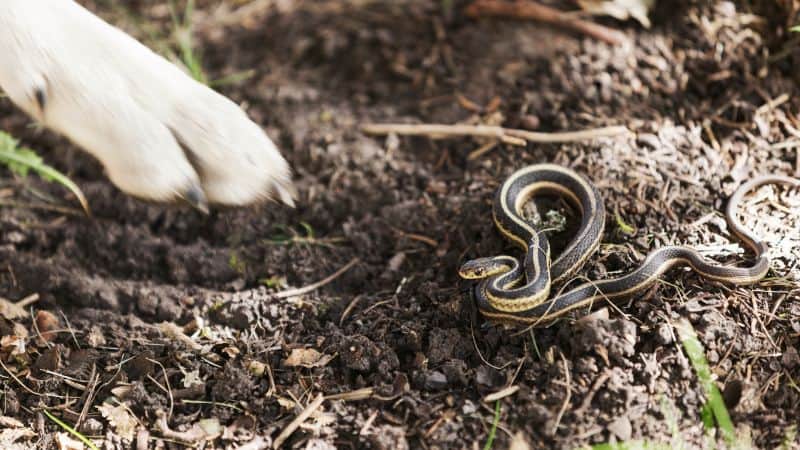 The sight of a snake slithering across their path evokes a variety of responses in people. While some of us appreciate their beauty and power, many of us react with fear or even panic.
Of the roughly 35 species of snakes in California, six of them are highly venomous, making snake safety for pets an important topic to our readers. Whether you find these reptiles fascinating or revolting, it's important to recognize the very real threat they pose to our four-legged companions.
The Low Down
Rattlesnakes are widespread in California and make their homes in every type of habitat, including river banks, parks, golf courses, and more. Once their venom is injected, it acts immediately, compromising blood vessels near the bite and causing intense pain and swelling. The venom also affects the blood's clotting properties, which may lead to the loss of large amounts of blood.

A rattlesnake bite can kill a pet if left untreated – it should be considered a life-threatening emergency.
Continue…